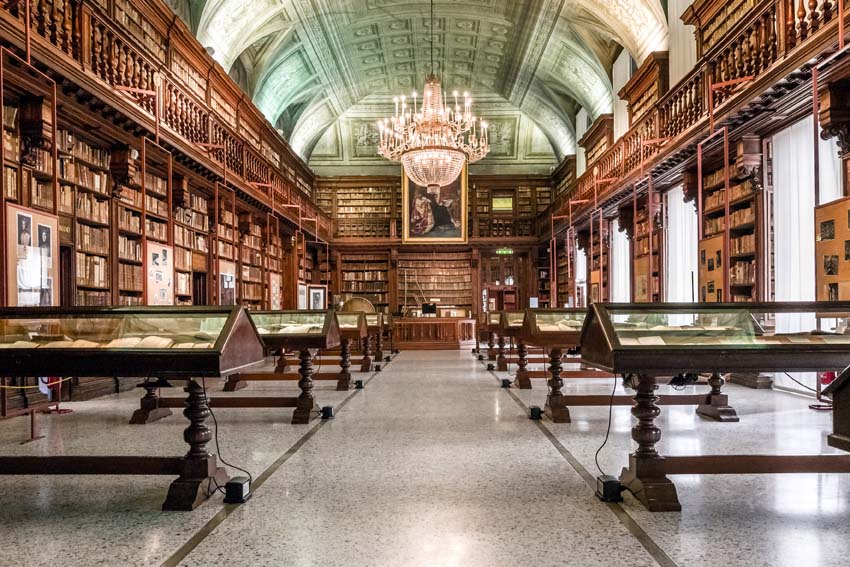 Maria Teresa Hall
The name derives from the founder of the Library, the Empress Maria Theresia of Hapsburg (Vienna 1717-1780).
Nowadays, the hall is used for exhibitions and cultural events and is also offered to external organisations for the same uses.
It hosts 180 seats.
A portrait of the Empress painted by Agostino Comerio hangs at the entrance.
The remarkable bookshelves of the Hall were designed by the architect Giuseppe Piermarini. They are made of walnut and are composed by two distinct orders with a continuous balcony.
The great drop-shaped Bohemia crystal chandeliers were reconstructed with the remainings of the chandeliers that lighted the Caryatid Hall of Palazzo Reale, which were destroyed during the Second World War bombings.