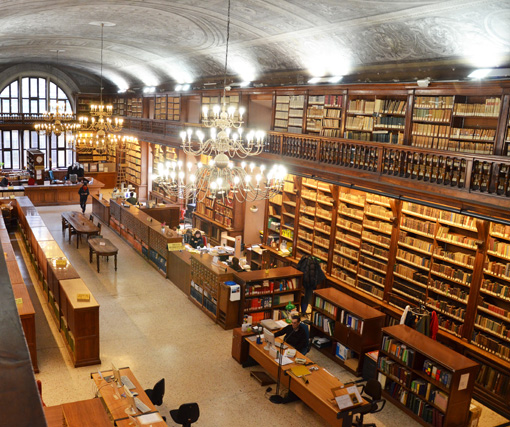 Catalogue Room
Formerly tailors' room of the Palazzo di Brera, the Catalogue Room is the main room of the Library. From here one can access the loan, consultation, information and reproduction services.
It contains the general author-subject catalogue, and the catalogues in big volumes (the so-called "libroni"), which are a photostatic reproduction of the old manuscript catalogue.
Here one can find 12 computer points to search the online catalogue, the distribution desk and the loan counter.